HR development/cultivation policy
As Pilipino technical intern trainees can adopt to life of Japan, we tie up with Japanese language education agency and philippine local government closely, and we cultivate Pilipino HR in the Philippines.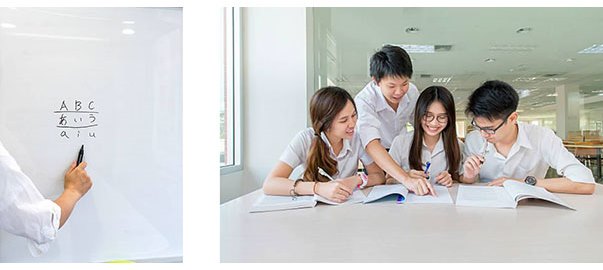 In addition to teaching Japanese, we also provide HR cultivation and guidance so that they can adapt quickly to Japanese society through education about Japanese culture, traditions and customs.

What is "Technical Intern Training Program"?
The Technical Intern Training Program was established as a formal program in 1993 based on the high evaluations of training programs conducted by overseas local companies and others in the form of employee education starting in the late 1960s.
The objectives and purpose of the Technical Intern Training Program are to transfer skills, technologies, or knowledge ("Skills etc.")accumulated in Japan to developing and other regions and topromote international cooperationby contributing to the development of human resources who can play roles in the economic development of those developing regions.
Based on the purpose of this program, this program is intended that the trainees aquire, master, or enhance Skills that would be difficult to acquire in their home countries. Also, after returning the Philippines, we are working not only to support employment in the Philippines but also to create jobs so that the trainees can make use of the skills acquired in Japan and get jobs.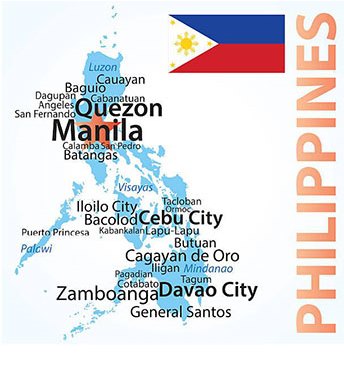 Technical Intern Training Program System
Tying up with "Japanese language schools" and "Sending organization" in the Philippines, we dispatch secure and superior human resources to Japan. Also after the training, we are supporting returnees' employment.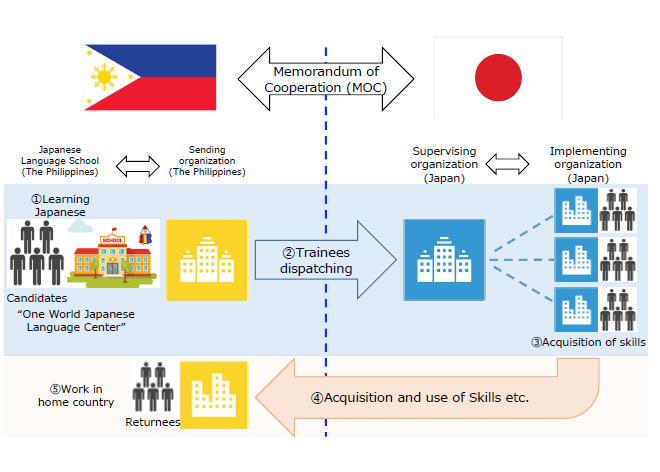 Efforts to human resources development/cultivation
The real GDP growth rate of the Philippines is 6.9% in 2016 and is higher than other Southeast Asian countries, however indeed only affluent people obtain benefits of economic growth. Therefore, the disparity between rich and poor is large, and many poor households can not get out of the negative chain.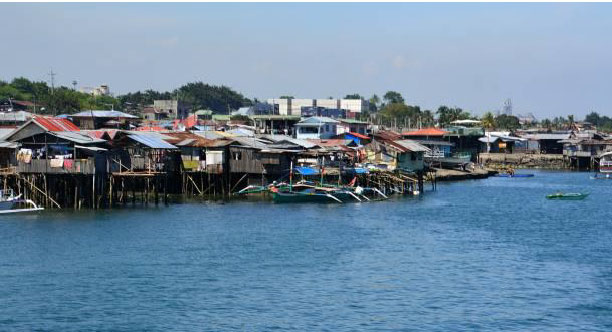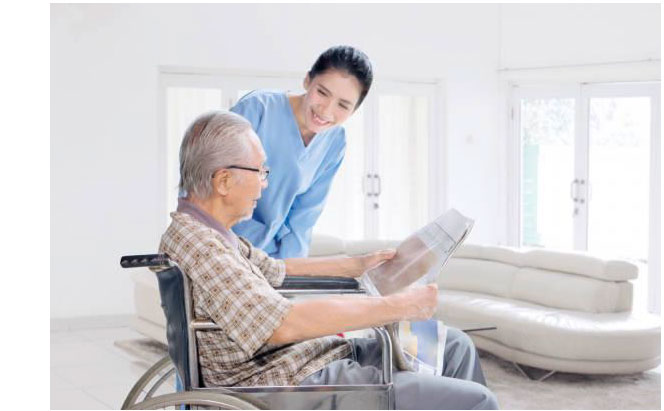 In order to change such circumstances, we support not only Japanese language education but also Japanese language aptitude test and study abroad. Through efforts utilizing thechnical intern trainee program, we are carrying out practical training, especially on caregiving, and we are working on nurturing human resources that many people can take active part in.
What we are aiming for is that the returnees can get out of poverty through utilizing the skills they aquired, mastered or enhanced in Japan, and to nurture human resources who get involved in the economic development of their home country.